Today will go down in the books as the day that I fought our Christmas Tree. Oh it was an epic battle and I would like to say that I came out victorious but alas the battle has yet to be won.
It all started this morning when we noticed that Talullah was drinking from the side of the Christmas Tree stand. Hmmmmm water shouldn't be there. Upon closer inspection I realized that the tree stand was empty even though I had just filled it the night before and what do you know my socks feel wet while I am looking at this empty stand. I quickly put two and two together, because I really am that quick, and started to (at this point I would like to say that I acted calmly and orderly but alas I panicked) throwing blankets away from the tree, dragging it to the side, ripping up our area rug and yelling for the girls to grab towels as I see the water all over our hardwood floors. Of course the girls just sat on the couch and stared at me while I manically pulled up the entire area rug, grabbed all the towels we had and prayed my floors would be ok.
Once I got as much water up as I could I hauled the rug to the basement and set to work on moving the tree from my living room into the kitchen so it would be off the hardwood. As I started to drag the tree Quinn screamed "Mommy the angel" crap, ok rethink, time to take the tree out of the stand. I then proceeded to hold the tree up with one hand and unscrew it from the stand with the other. I ask the girls for help and this time they jump up eager to help. Quinn quickly gets to work by taking scissors and "trimming" all the branches on the tree, while Aisley gleefully tells me "I help too Mama" and she plugs in the Christmas tree lights. At this point I burst out laughing as I am half in the tree trying to keep it from falling over and pine needles are falling from the tree and down my shirt. Really what else was I supposed to do. I finally get the tree out and move it into the kitchen while I prop it up against a wall and make my way back over to the floors to check the damage. I dry everything I can and then set out to do all the other things I need to get done today, the tree will have to wait.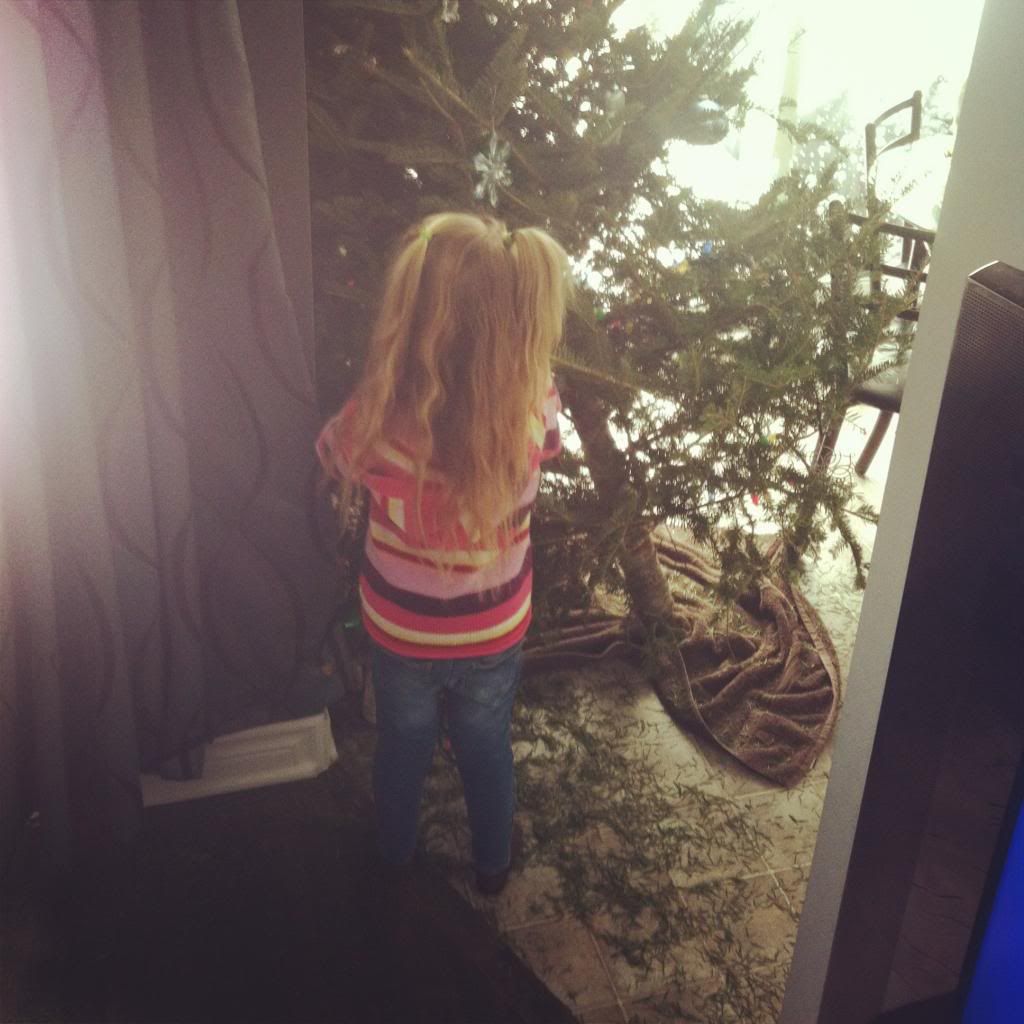 Quinn helping
So tonight after I got the girls down to bed, or so I thought, I started to rearrange the living room to put the tree up in a different spot. While I am moving things around I notice the ottoman that I just recovered needed a few more staples, so I flipped it over and set to work on that. The noise seemed to be some sort of a call to Quinn and she made her way down with a sweet little smile and a "Mama I'm just not tired" so she helped me move things around and get everything ready for the tree. I called my brother-in-law Dave who was at Canadian Tire and asked him to pick me up a new tree stand, I had done a water test on mine and it has a large leak on the bottom. He called a little while later and told me that Canadian Tire was out as well as Walmart so we would have to figure out how to rig something else. He asked if I had a bucket, but I quickly saw two children and a kitten around a tree in a bucket and knew there was no way that could end well. So I set to work putting down plastic and towels and two garbage bags inside the stand to try to keep the water in. No wonder all the needles were falling off the tree, no water since we bought it, I am surprised it's not bare!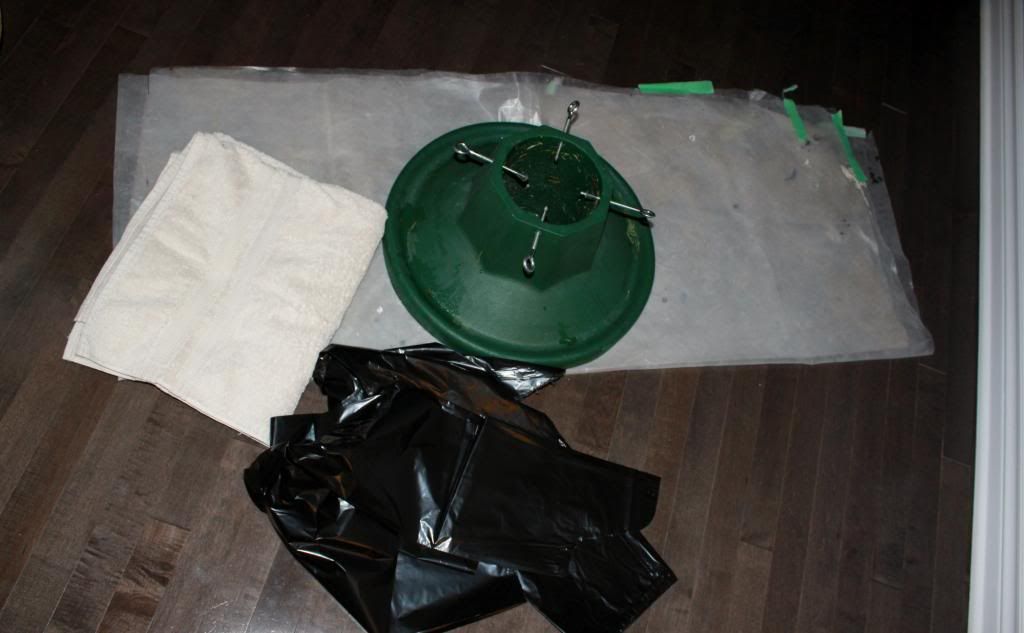 All the animals needed to help too
Dave came to help me move the tree from the kitchen into the living room and set it up in my rejigged stand. We got it in, tightened everything and stood back to have a look.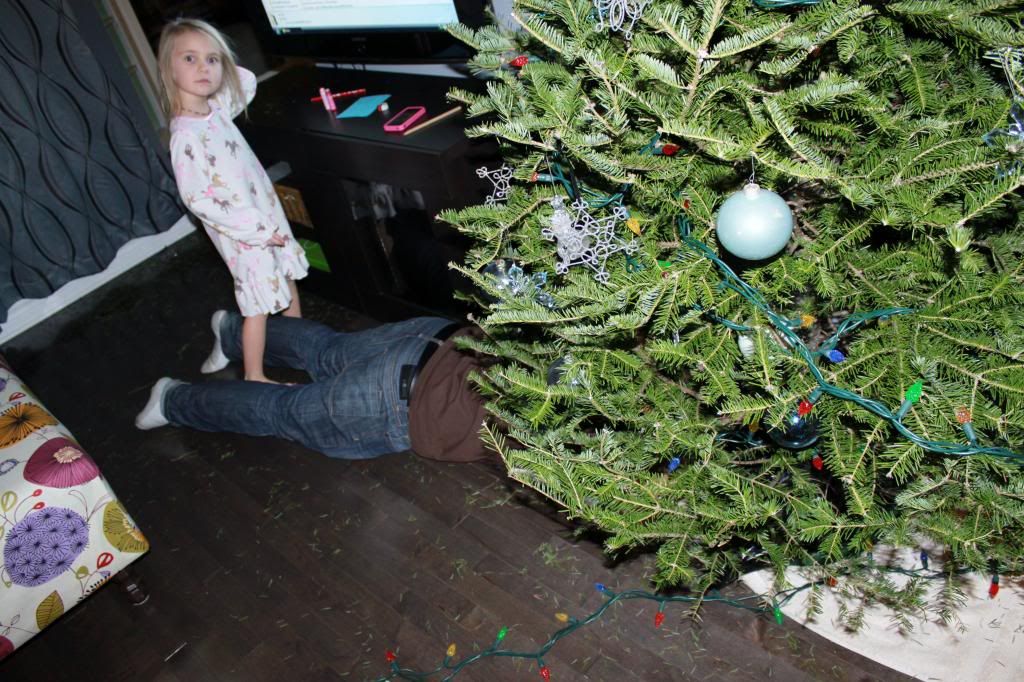 Very nice, only problem is that because of the garbage bags the tree was to tight in the stand, we couldn't get any water in. So it seems that our tree is destined to continue living in our house with no water, at least for now. This tree has been a huge pain today but when I look back at our day all I can see is my girls "helping" me with the tree and it makes me laugh.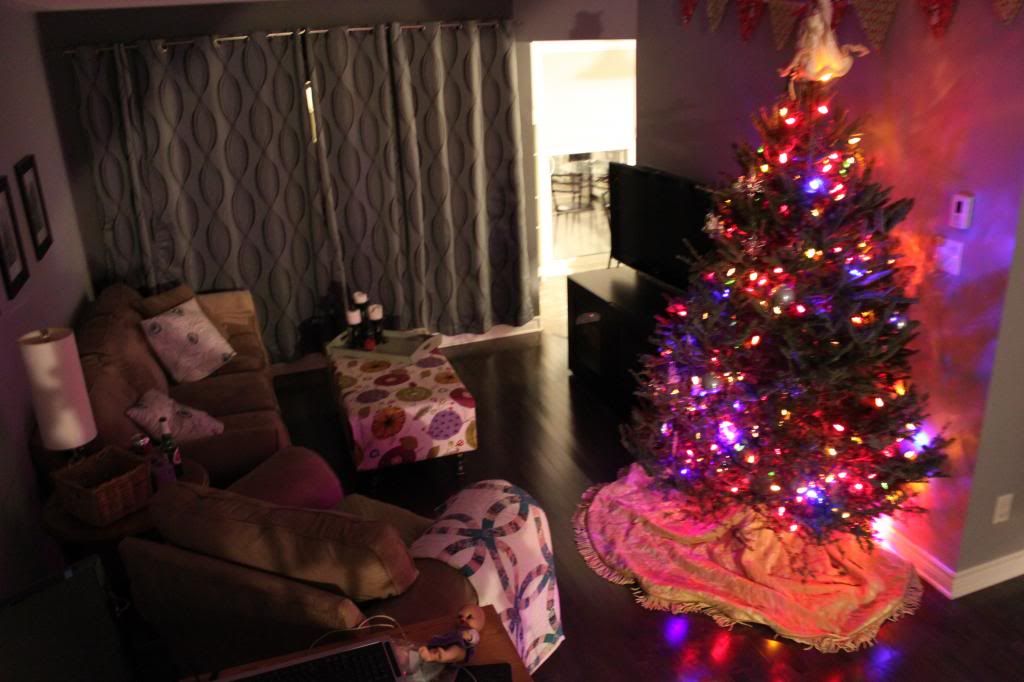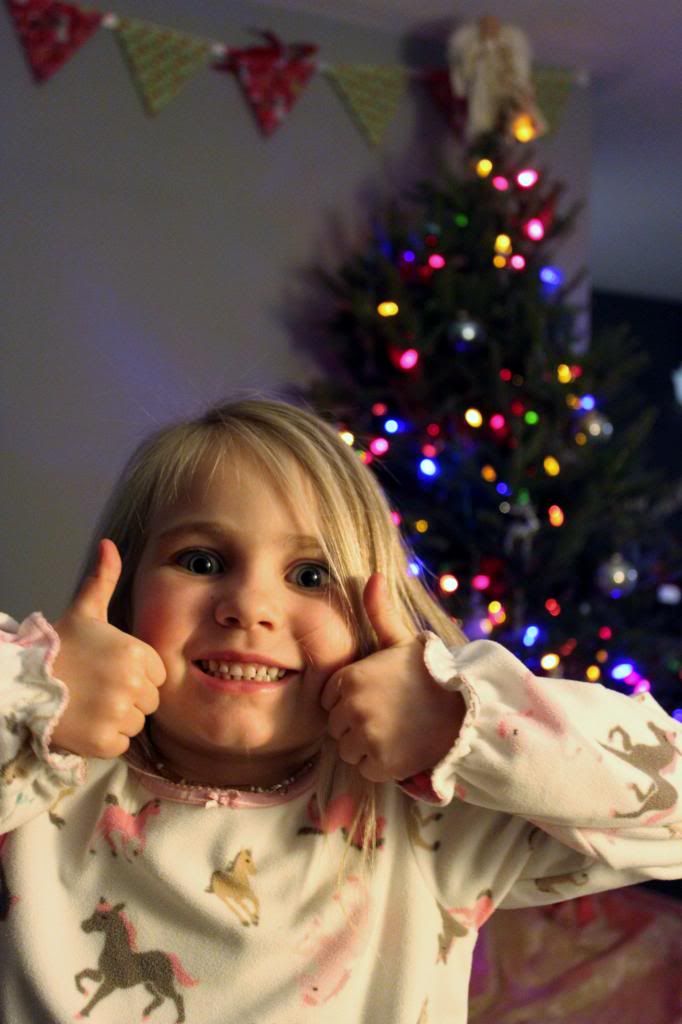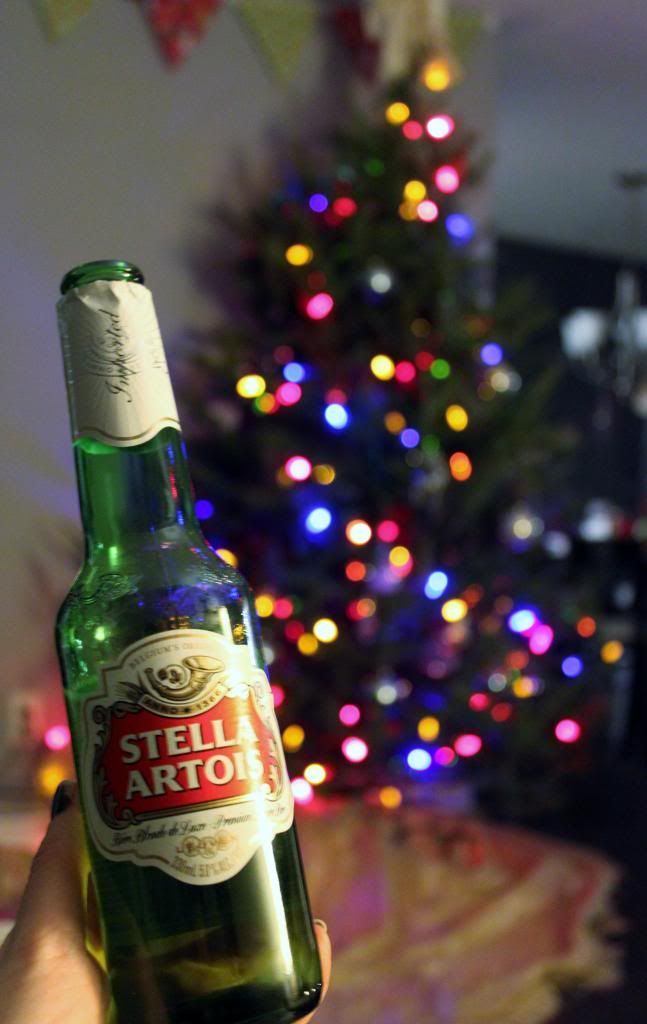 Today will be a day that we will talk about in years to come, the year our Christmas Tree leaked. Cheers